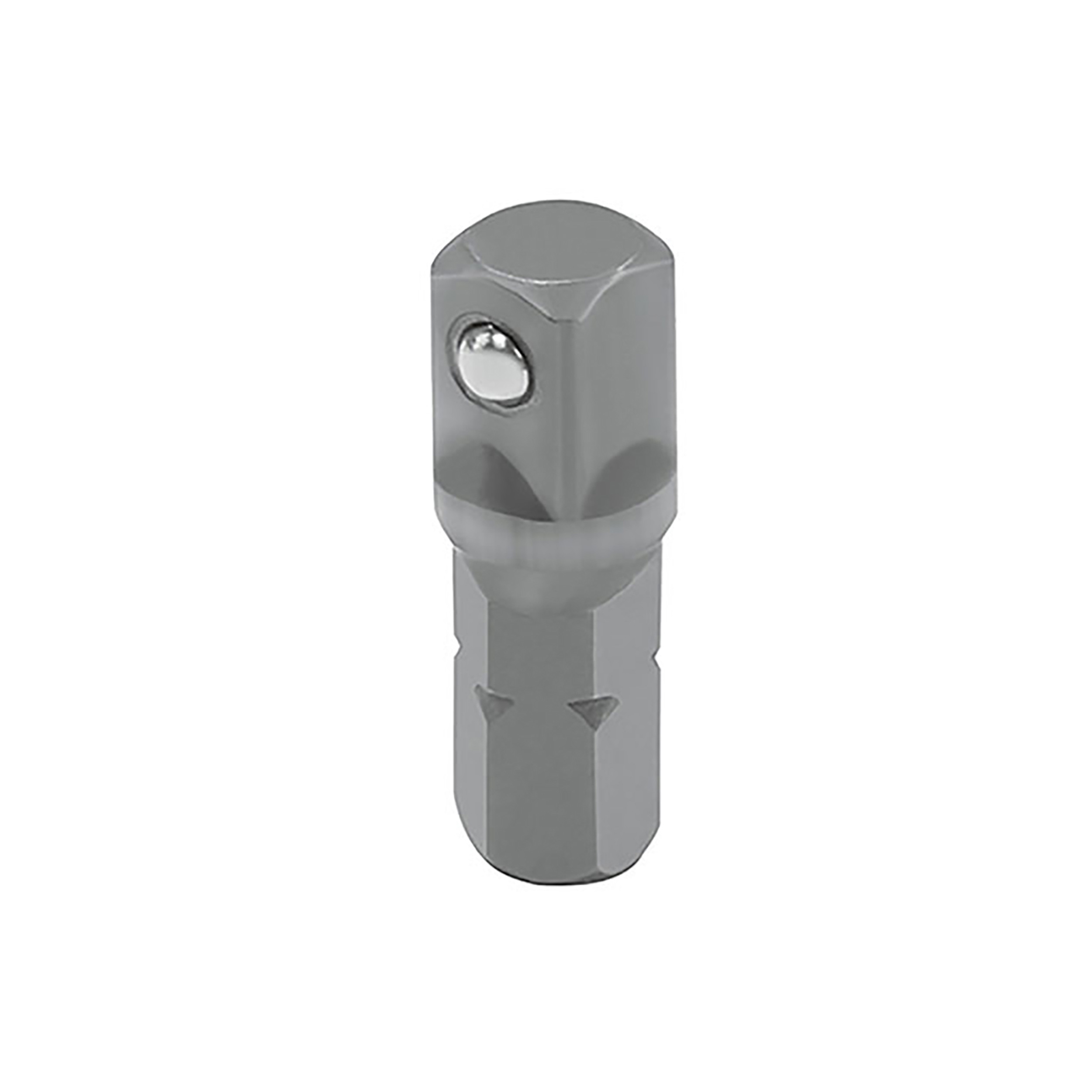 Bit adapter, M 1/4" x M 1/4", MATADOR item no.: 20840002
Bit adapter. For recording bits with hexagonal shaft. With spring clip. With hexagon socket according to DIN 3126 D 6.3 and inner square according to DIN 3120, C 6.3. With MATADOR Super chrome coating for finer surface finish and strong resistance to damage, scratches, etc. MATADOR is one of the pioneers of the tool industry. Since 1900 we have been producing quality hand tools "around the screw". We stand for sophisticated premium tools. Reliable, design-oriented, no frills. For people who know what they want. They are in the arena and not in the auditorium. Being able to distinguish tools from toys. Who believe in themselves. Welcome to the Arena! Be a MATADOR.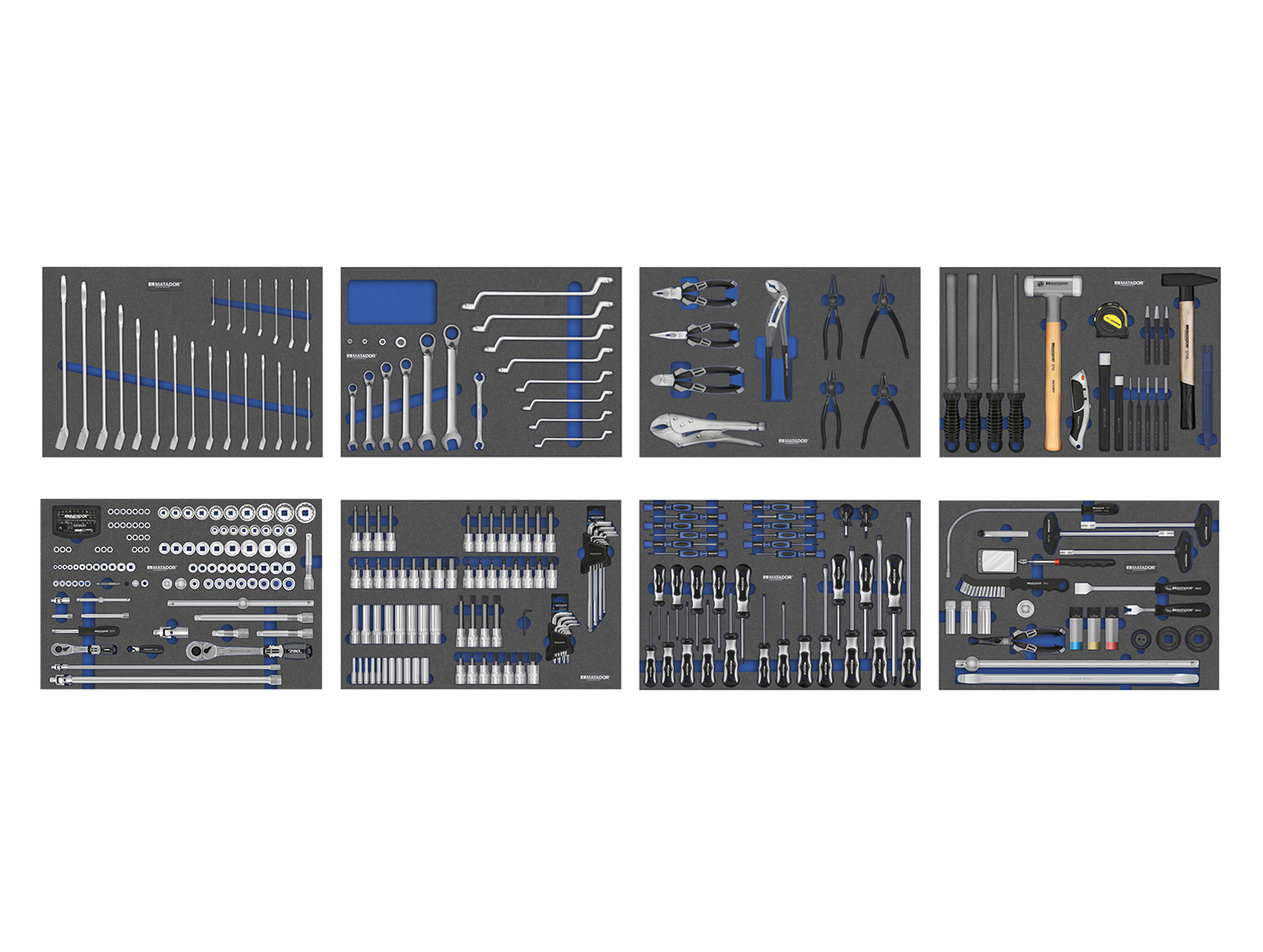 Tool set unlimited edition 350 pcs, MATADOR 81789350
MTS unlimited edition. 350 quality tools. 8 modules. Ready. That's all you need. The MATADOR tool set unlimited edition with 350 tools is the ideal "all-round carefree" equipment of high-quality professional tools for the demanding mechanic. Eight 3/3 inserts (570 x 390 mm) result in 8 fully equipped tool drawers that fit into the MATADOR workshop trolleys RATIO and VARIO or the Men's Kitchen – the innovative tool world from MATADOR – as well as into most commercially available workshop trolleys and drawers. Arranged in a vibration-proof manner , the two-tone flexible foam inserts bring order to your tool and protect your budget, because you can recognize missing tools immediately. The inserts are solvent resistant and easy to clean, so they still look like new even after prolonged use. The unlimited edition set consists of double ring and ring spanners from 6 - 34 mm, a 6-piece ring wrench set with patented gearbox in 8 - 19 mm, an extensive range of socket wrenches and screwdriver inserts in 6.3 mm (1/4") and 12.5 (1/2") incl. hexagonal hexagon, TORX® and XZN inserts, a Ball head angle wrench set, an angle wrench TORX® set in a practical softGRIP holder, an extensive range of pliers including spark plug pliers with modern and ergonomic 3-component handles and numerous extra functions, a 4-pcs. Retaining ring pliers set, a 34 pcs. Screwdriver set with 2 component handles (incl. TORX®) as well as the main impact tools and general tools for car repair. An extensive bit set with a special mini-bit ratchet for the tightest spaces completes the high-quality overall package.