It takes something more to make a really good ratchet.
More teeth. More power. More grip. More applications. More design.

Outstanding technical features.
Developed for the long haul.
Extremely fine toothed, extremely strong.
The Z90 has a little more of everything. More torque (50% more than requested in the DIN standard), more teeth (25% than standard fine-toothed ratchets), more applications thanks to its especially small swivel angle of only 4°. Thanks to an innovative 90-teeth technique, the Z90 is still ready for working even when it gets really tight.
Extremely ergonomic, with aggressive look.
More grip with its ergonomic, hand-friendly handle made of several components and lust but not least: More Design. No frills but classic in shape and with aggressive details.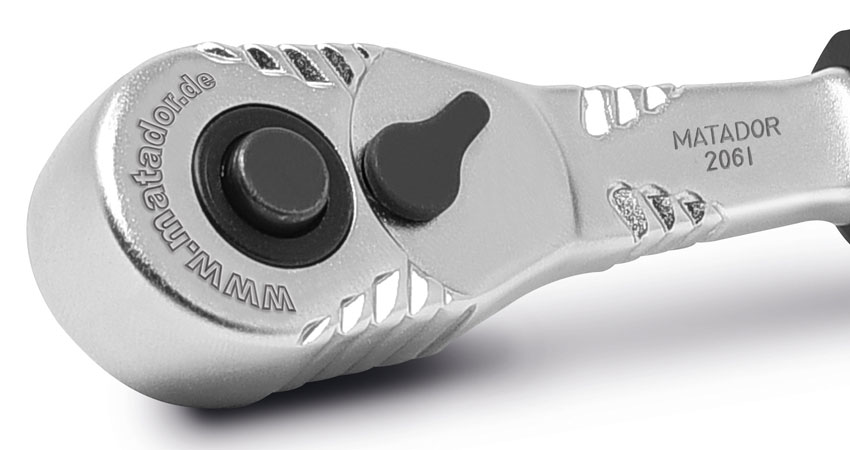 90-tooth technology.
The new and modern quality lever-action ratchet with innovative 90-tooth technology (2x4 double ratchet made of high-performance special steel for maximum power development).
Be a MATADOR.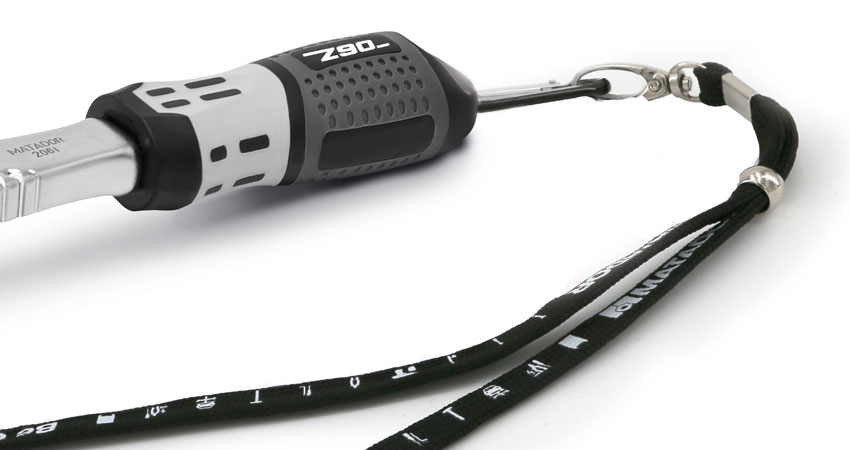 Ergonomic handle.
With modern, ergonomic multi-component handle for optimal handling. To ensure that the Z90 is always ready to hand, it is attached to the wrist by a loop.
Simply practical.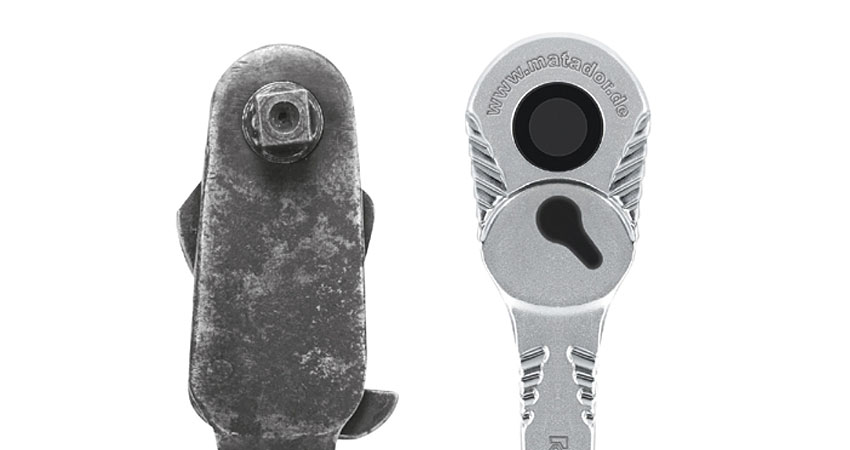 1919 vs. 2018
We produced our first lever ratchet in 1919. Since then, we have been consistently developing a perfectly tuned lever-action ratchet. 2018 - The new boss among the lever-operated ratchets is the MATADOR Z90.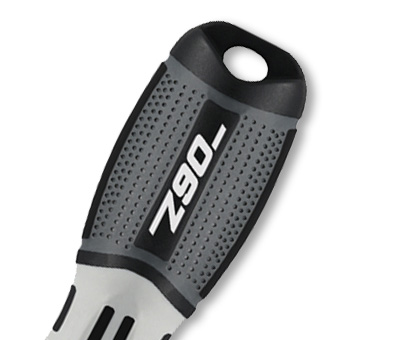 Practical.
The Z90 comes with a practical hanging loop to secure the ratchet during construction work or to hang on a tools panel (e.g. Men's Kitchen).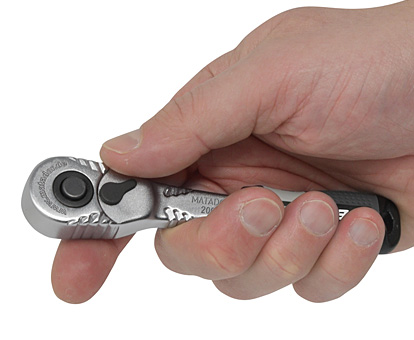 Comfortable.
Completely new developed multi-component handle. Light grey, soft zone made of TPE plastic, especially anti-slip, for good grip and a comfortable support to the fingers. Medium grey, nubby zone made of TPE plastic, large area for non slip grip and transmission of high powers. Black hard zone made of special plastic for quick gripping without sticking.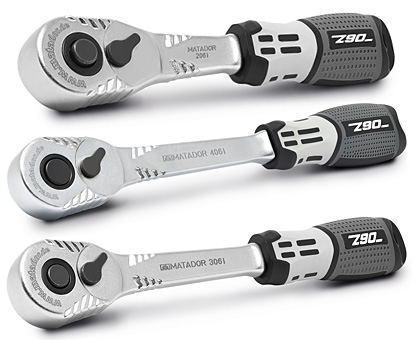 Perfect dimensions.
From ultra compact to really powerful. The Z90 is available in 3 sizes: 6,3 mm (1/4"), 10 mm (3/8") und 12,5 mm (1/2").

MATADOR is one of the pioneers of the German tool industry. Since 1900 we have been producing quality hand tools "around the screw" at our site in Remscheid, the centre of the German tool industry. Our core competences are spanners, sockets, torque and pneumatic tools as well as modular systems. For screws from 3.2 - 230 mm. Over 4,500 catalogue items. Proven millions of times. Available in >70 countries. For ambitious users in industry, trade and automotive. MATADOR is an accredited initial supplier to leading automotive groups, including Audi, Bosch, Ford, MAN, Mercedes-Benz, Volkswagen, Volvo and many others.