Screw Extractor ScrewIT!
Loosens round screws in one fell swoop.

ScrewIT! – for all threads from M2.5 – M6.
Loosens nearly all damaged, unhardened and even rusty screws without thread repair tools.
The problem.
Screws of low quality are used more and more. The consequence: Damaged and rounded screw heads are no longer an exception. Even the best screwdriver will be of no use. The screw cannot be loosened.
The solution.
In most cases the screw can be loosened without employing laborious threading tools: Simply drive the tip of the MATADOR ScrewIT! down into the screw head by using a hammer, then unscrew the screw – done!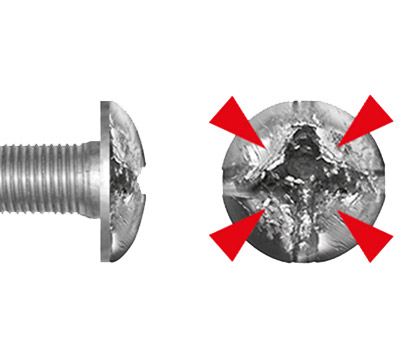 Ideal solution.
Perfect for rounded or rusted screw heads.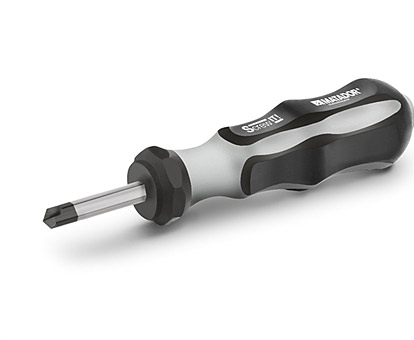 Extra hardened.
The ScrewIT! has an extra hardened tip for problem screws.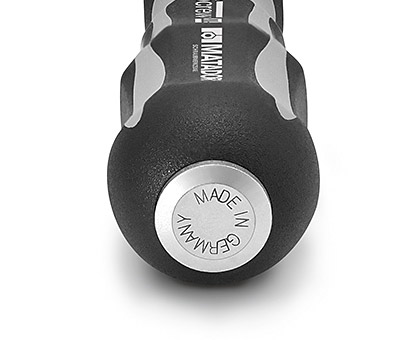 Extra impact cap.
Impact cap with go-through blade, transfers power of the hammer strike directly to the stuck screw.

MATADOR is one of the pioneers of the German tool industry. Since 1900 we have been producing quality hand tools "around the screw" at our site in Remscheid, the centre of the German tool industry. Our core competences are spanners, sockets, torque and pneumatic tools as well as modular systems. For screws from 3.2 - 230 mm. Over 4,500 catalogue items. Proven millions of times. Available in >70 countries. For ambitious users in industry, trade and automotive. MATADOR is an accredited initial supplier to leading automotive groups, including Audi, Bosch, Ford, MAN, Mercedes-Benz, Volkswagen, Volvo and many others.